WHY HERBALIFE NUTRITION
Support weight management the healthy way!
With every meal, you're given an opportunity to improve your nutrition. Dr. John Agwunobi, Chief Health and Nutrition Officer at Herbalife Nutrition, explains how Herbalife Formula 1 Meal Replacement shakes help support weight management in a healthy way.
A global leader in meal replacements, nutritional supplements and skin care products. Every day, more than 4 million Herbalife Nutrition shakes are consumed around the world.
HERBALIFE NUTRITION AT A GLANCE
Today, Herbalife Nutrition operates in more than 90 countries with over 8,000 employees around the world. The Herbalife Nutrition core philosophy of providing access to personalized nutrition to millions of people around the globe is even more relevant today than it was when the company was founded in 1980.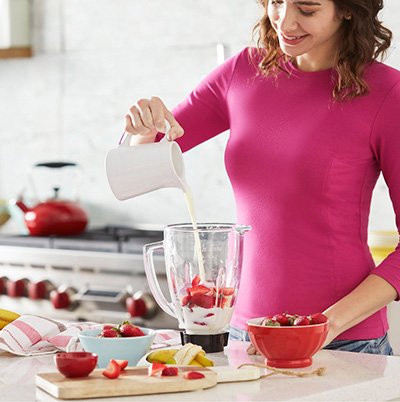 PERSON-TO-PERSON
The person-to-person, high-touch experience our wellness coaches provide is critical to our purpose. It goes beyond a product to include motivation and support that give our customers the confidence to change for the better. That's what we call our 'distributor difference'.
QUALITY CONTROL
Quality control throughout the manufacturing process ensures every product meets our exacting standards. Ingredients and products are tested at five different points throughout the 'seed to feed' process. If it's on the label, it's in the canister, bottle or box.
Quality control throughout the manufacturing process ensures every product meets our exacting standards. Ingredients and products are tested at five different points throughout the 'seed to feed' process. If it's on the label, it's in the canister, bottle or box.
We use the finest ingredients and the most sought-after suppliers to source the tea, aloe, soy and micronutrients in our products. we produce our own green tea extract at our botanical extraction facility in China.
Ensuring the product is good for you is the job of more than 300 scientists who put product quality, safety and excellence above all else.
Herbalife Nutrition customers can have confidence that what is on the label is in the product because we have invested in the latest expertise, technology and facilities.
ISO 17025-CERTIFIED
Herbalife Nutrition facilities benefit from the latest technology and are among the most advanced in the world. All our laboratories are ISO 17025-certified, but it doesn't stop there – we track product quality to the end of shelf life.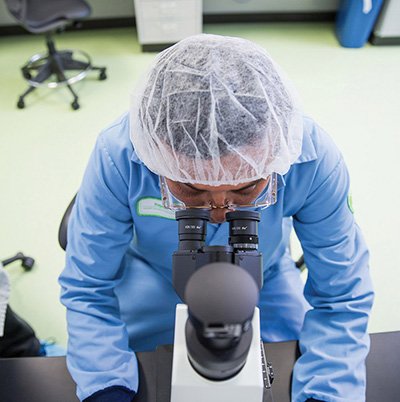 THE SCIENCE
Herbalife Nutrition employs more than 300 scientists and 36 PhDs to ensure customers enjoy the highest quality. Herbalife Nutrition is committed to setting the standard by which all nutrition companies are measured. We are advancing the science of nutrition through research conducted around the world. Since 2003, we've increased our research and development expenditures dramatically to advance the product-development process.
THE HERBALIFE NUTRITION INSTITUTE
The Herbalife Nutrition Institute, made up of leading experts around the world, is tasked with promoting excellence in the field of nutrition through research and education. Herbalife Nutrition also supports clinical research at major universities to provide scientific support for our products in countries around the world.
THE SCIENCE BEHIND THE PRODUCT
To drive research and development, our Herbalife Nutrition Advisory Board – comprising more than 25 leading experts around the world – educates and trains Herbalife Nutrition Members about the science behind the products as well as key nutrition concepts.
GIVING BACK
Herbalife Nutrition Independent Members and employees give back to their communities. They volunteer their time and donate to programmes that promote good nutrition and active lifestyle. Many do so through our non-profit organization, the Herbalife Nutrition Foundation and its network of Casa Herbalife programmes.
Created in 1994, the Herbalife Nutrition Foundation (HNF) is dedicated to improve children's lives. HNF partners up with organizations around the world to provide healthy nutrition for children at risk.
HERBALIFE NUTRITION PRICES
Herbalife Nutrition has developed an extensive and comprehensive range of products that can help you throughout your journey in achieving health and wellbeing. Whether you are looking for a solution to your weight management goals, or you want to improve your energy levels, work towards graceful and healthy aging, or just to support your health and supplement nutrition gaps – Herbalife Nutrition has the products to suit your needs at a reasonable price.
At Herbalife Nutrition, we value the relationship built between our Independent Herbalife Members and their customers. We are a community of like-minded people who invests in helping more people achieve their personal health and fitness goals. We always recommend customers to leverage on the knowledge, support and encouragement of their personal Distributor. This relationship is the reason we do not publish Herbalife Nutrition product prices or Herbalife Nutrition price list online.
PERSONALIZED COACHING
At Herbalife Nutrition we don't sell through shops but through our network of Members. All of our Independent Members have received training programmes on how to best use our products and they're all driven by a common purpose – to provide comprehensive and personalized coaching to anyone wishing to lead a healthier and happier life.
THE NUTRITION COACH
The Herbalife Nutrition community is here to support your goals and help you turn them into reality. Your Herbalife Nutrition coach can provide a personalized service to help you achieve your goals. Our Independent Members will connect you with like-minded people and provide the one-on-one support, advice and motivation you'll need on your journey.
HERBALIFE NUTRITION COMMUNITY
Dr. Richard Carmona shares an inspiring message of community and leadership. Through one-on-one coaching, independent distributors are motivating entire communities to be healthier through good nutrition and an active lifestyle, while also mentoring others to build businesses that help others.